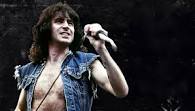 2) President Trump and the Kurds.
https://www.youtube.com/watch?v=AG5696HUTqI
https://www.christianpost.com/news/kurdish-female-politician-who-worked-to-unite-christians-arabs-kurds-executed-in-syria.html?uid=38b40306c7&utm_source=The+Christian+Post+List&utm_campaign=8f40e2d3bf-EMAIL_CAMPAIGN_2019_10_15_04_36&utm_medium=email&utm_term=0_dce2601630-8f40e2d3bf-2509241
3) Polish Elections - https://www.bbc.com/news/world-europe-50037654
4) International Pronouns Day
https://blogs.spectator.co.uk/2019/10/a-transphobic-crime-wave-has-hit-oxford/
https://twitter.com/iainmacwhirter/status/1184532861317210113?s=20
https://twitter.com/piersmorgan/status/1184489076008853506?s=20
5) Democrats Intolerance -
Beto O'Rourke - https://twitter.com/LyleShelton/status/1182505860813086721?s=20
Elizabeth Warren – Just marry one woman - https://www.youtube.com/watch?v=1ekEId2B84E
6) Chinese Control of Corporations – Hong Kong
7) Climate Change Hypocrites - https://blogs.spectator.co.uk/2019/10/lewis-hamilton-and-the-unbearable-climate-change-hypocrites/?sfns=mo
https://www.youtube.com/watch?v=O2w2bCMhc9k -  
https://uk.reuters.com/article/us-climate-change-britain-transport/climate-change-activists-protest-against-british-high-speed-train-line-idUKKBN1WU0OC
8) Anna McGahan -
https://www.youtube.com/watch?v=3S-tZI4t0BU&fbclid=IwAR0oANWwW4HDWRegtJeX7tXmKuugAtX1czckNhwFMzdoWsN7VyqpbKy5Ta0 Can you play the first minute of this?  
9) Christian Misuse of the Internet - https://theweeflea.com/2019/10/16/christians-please-stop-breaking-the-ninth-commandment-on-social-media/ 
10) Top 20 Books you have lied about - https://www.independent.co.uk/arts-entertainment/books/news/best-books-most-read-uk-war-peace-lie-1984-a9145946.html
11) Japan v. Scotland – Can you play some of this – perhaps the ending when they have victory?   https://www.youtube.com/watch?v=1ekEId2B84E
Quote of the week –Sadio Mané
"Why would I want ten Ferraris, twenty diamond watches, or two planes? What will these objects do for me and for the world? I was hungry, and I had to work in the field; I survived hard times, played football barefooted, I did not have an education and many other things, but today with what I win thanks to football, I can help my people. I built schools, a stadium, we provide clothes, shoes, food for people who are in extreme poverty. In addition, I give 70 euros per month to all people in a very poor region of Senegal which contributes to their family economy. I do not need to display luxury cars, luxury homes, trips and even planes. I prefer that my people receive a little of what life has given me".